Rogue Valley
Workforce Development
Related Dashboards
Local Dashboards Managed by the Rogue Workforce Partnership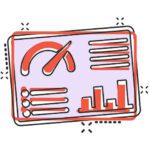 Child Care / Early Learning Education Career Development Work: Dashboard for planning and developing a cohesive process to guide Oregonians through the career pathway of Child Care/Early Learning Education.  Contributors include So. Oregon Early Learning Services Hub, Child Care Resource Network, Rogue Community College, Oregon Department of Human Services, Equus Workforce Solutions, Project Youth+, WorkSource Rogue Valley, Southern Oregon University, Small Business Development Center, Rogue Valley employers, and the Rogue Workforce Partnership.
Empower Dashboard: data showing the number of Empower workshop attendees along with one-on-one coaching for local Oregonians and Workforce Development staff that focus on Essential Employability Skills.  This work is vital to the health of our local workforce and driven by employer input.  Watch Empower Video Testimonials.
Target Sector Employment Dashboard: wages and numbers employed for our Target Sectors in the Rogue Valley (Private and Government) as reported by the Oregon Employment Department.